Sunday, July 31, 2016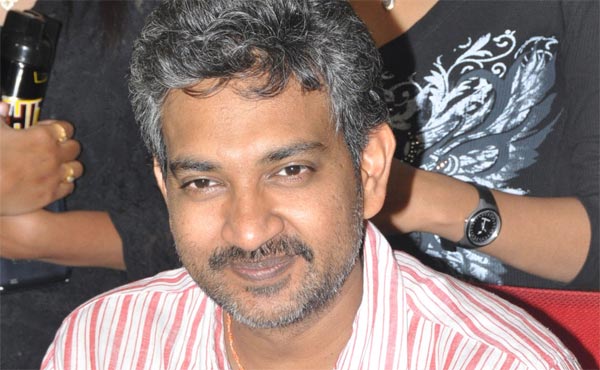 SS Rajamouli developed this good habit of encouraging good Telugu films through his Twitter handle. May it be high budgeted or low budgeted films, if he is impressed and entertained with the film, he always posts a line. The ace director was mightily...
Rajamouli Laughs - Naa Saavu Nenu Sastha rajamouli,pelli choopulu
Posted by

CineJosh
at 8:31 PM
No comments:


Saturday, July 30, 2016
It has been a common practice that every update connected with Megastar Chiranjeevi's movies and politics turn out to be a discussion topic among the people which further indicates his everlasting glory in Telugu states. rnEver since top...
Fans Defend Chiru Citing Late NTR chiranjeevi,kajal,mega fans,kaththilantodu
Posted by

CineJosh
at 11:45 PM
No comments: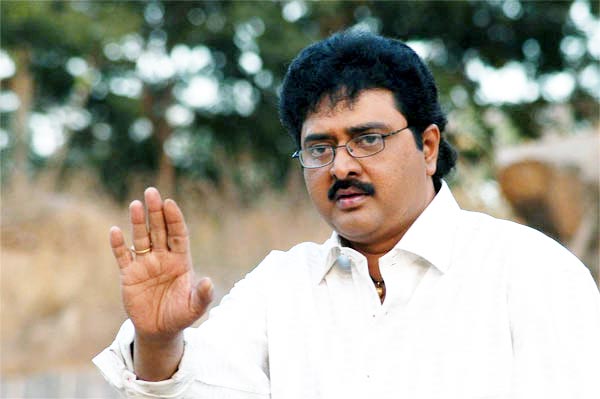 Veteran comedian Sudhakar, known for his peculiar voice modulation is back into films. As we all know, he went so close to the brink of death after falling into coma for a long period. Sudhakar is also a very close friend to Mega Star Chiranjeevi and...
'Pithuhu' Sudhakar Back Into Movies! sudhakar,nenu vaadu kaadu,sai ram shankar
Posted by

CineJosh
at 11:41 PM
No comments: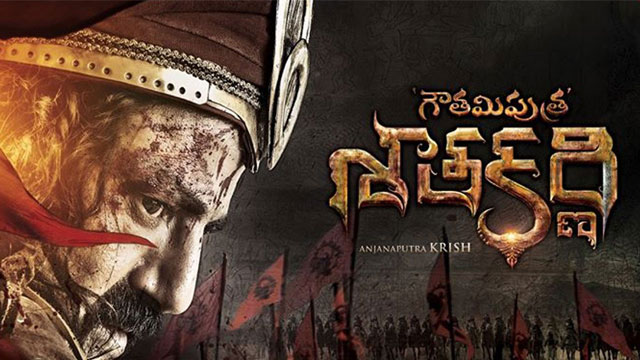 Nandamuri Balakrishna's prestigious 100th film 'Gauthami Puthra Satakarni' is establishing new records in pre release business. There is an unprecedented demand for domestic theatrical rights but director Krish and producer Rajeev R...
GPS Non-India Rights @ Rs. 4.8 Crores!? gauthami puthra satakarni,balakrishna,gps overseas rights
Posted by

CineJosh
at 11:19 PM
No comments:


'Kotha Kotha Bhaasha' is one song from 'Nirmala Convent' went viral among music loving Telugu audience. Yes, it's the song from upcoming flick which made Nagarjuna transform as a professional playback singer. Introducing...
10 Years Kid Composed Music For Nag! nirmala convent,nagarjuna,ameen,roshan saluri
Posted by

CineJosh
at 10:25 PM
No comments: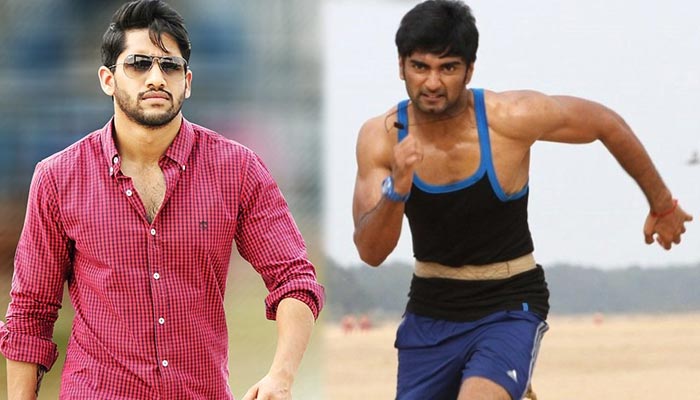 Naga Chaitanya has every reason to feel happy because his personal life and professional career have many special happenings. Samanta is eagerly waiting to enter into Chaitu's life making their relationship to turn official with a wedding in De...
Naga Chaitanya Picks A Sports Film! naga chaitanya,eetti remake,ravi arasu
Posted by

CineJosh
at 9:56 PM
No comments:


Ram is introduced to film industry as young and energetic star with 'Devadasu.' After the decent success in debut film, he was actually confined to extra energetic, mass-masala-commercial characters which led him to face few problems. In...
Right Title for Ram… But! ram,hyper,santosh srinivas
Posted by

CineJosh
at 9:03 PM
No comments:


Malayalam Super Star Mohan Lal's voice and dubbing for 'Janatha Garage' has become a buzz subject everywhere. In fact, there were reports on Mohan Lal has been causing the delay in 'Janatha Garage' release by pressing to...
Mohan Lal Unique Feat In Tollywood! mohan lal,mohan lal dubbing,manamantha
Posted by

CineJosh
at 8:48 PM
No comments: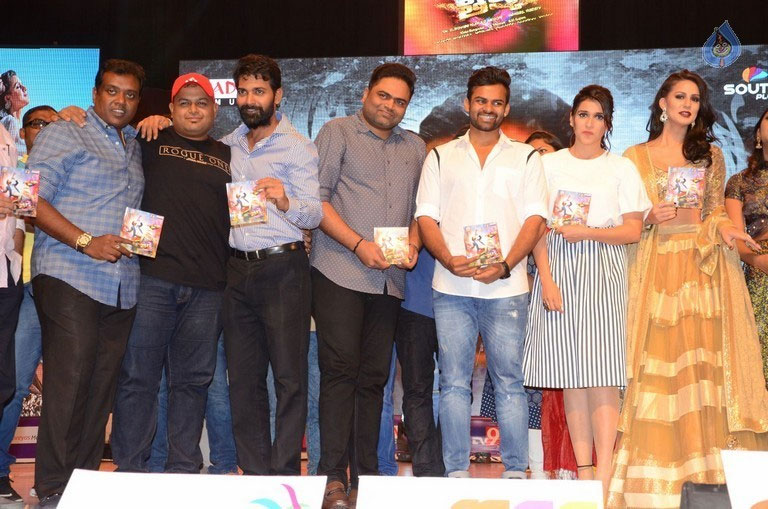 Supreme Hero Sai Dharam Tej's 'Thikka' theatrical trailer was unveiled by opposition leader of Telangana Assembly, Janareddy on 30th of July. Though nothing much about the content of the film was revealed and no coherence between every two s...
Thikka Trailer Review thikka,sai dharam tej,theatrical trailer,janareddy,energy
Posted by

CineJosh
at 6:42 PM
No comments: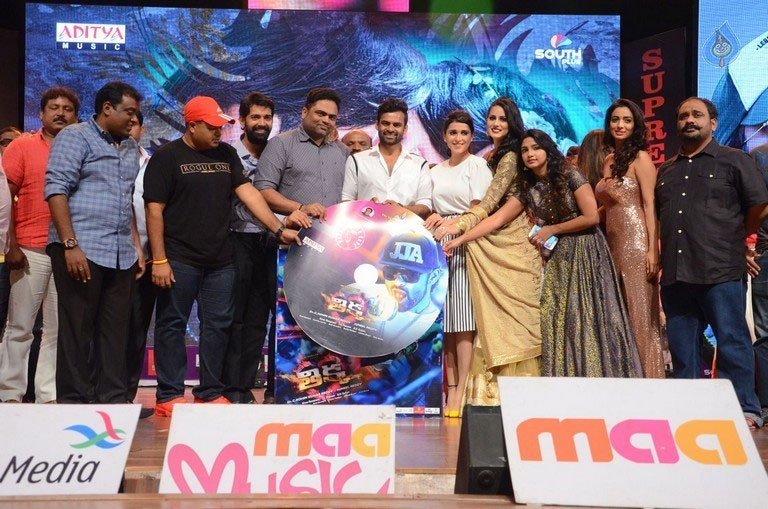 Supreme hero Sai Dharam Tej's 'Thikka' audio launch was held amidst huge fanfare on Saturday, 30th of July in Hyderabad. Given below are the highlights and sidelights of the audio function. rnHIGHLIGHTS:rn* The music launch was...
Highlights & Sidelights of Thikka Audio thikka,sai dharam tej,audio,highlights,sidelights
Posted by

CineJosh
at 6:12 PM
No comments: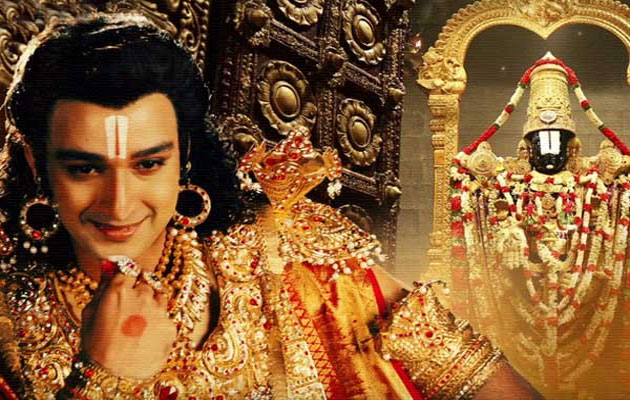 Lord Venkateswara appeared on net today. Netigens viewed lord Balaji with utmost devotion. This is about the swamy darshan done with first look motion poster of 'Om Namo Venkatesaya' we are talking about. rnSaurabh Raj Jain, who played...
Here Is Swamy Darshan from Om Namo Venkatesaya om namo venkatesaya,saurabh raj jain,nagarjuna,balaji
Posted by

CineJosh
at 9:22 AM
No comments:


The AP Congress and the YSR Congress party are joining hands for a cause. As we know, many political parties alleged that the BJP betrayed AP denying special category status. On the contrary, the TDP's head and CM of AP, Chandrababu Naidu is still...
Congress-YCP Join Hands for Special Status congress and ycp,tdp,ap,special category status
Posted by

CineJosh
at 8:43 AM
No comments:


TRS MP Kavitha on Saturday took exception to Andhra Pradesh Chief Minister Chandrababu Naidu's charge that the division of combined Andhra Pradesh was improperly done following the Rajya Sabha discussion on Special Category Status for AP going aga...
Kavitha finds fault with Chandrababu trs mp kavitha,cm chandrababu naidu,scs,telangana,ap
Posted by

CineJosh
at 8:29 AM
No comments:


YSR Congress chief YS Jagan Mohan Reddy has announced that the party would observe a state wide bandh on August 2 to protest the Centre's denial of SCS for Andhra Pradesh.rnThe YSRC chief has appealed the people of the state to partic...
YSRCP calls for AP bandh on Aug 2 ys jagan mohan reddy,ycrcp,ap bandh,aug 2
Posted by

CineJosh
at 8:27 AM
No comments:


The Telangana Congress Legislature Party on Saturday suspected the involvement of Information Technology Minister K. Tarakarama Rao in the leakage of Eamcet-2 question paper.rnAddressing a press conference at CLP office, Leader of Oppositio...
Shabbir Ali seeks CBI inquiry into Eamcet-2 leak, suspects KTR role telangana,eamcet 2 leak,ktr role,shabbir ali
Posted by

CineJosh
at 8:26 AM
No comments:


Denial of Special Category Status to Andhra Pradesh has brought the MPs of Andhra Pradesh on a single platform. MPs, cutting across party lines have decided to fight for AP.rnRajamundry MP Maganti Murali Mohan said that he was ready to support an...
AP MPs vow to fight for Special Category Status special category status,ap mps,andhra pradesh,fight
Posted by

CineJosh
at 8:24 AM
No comments: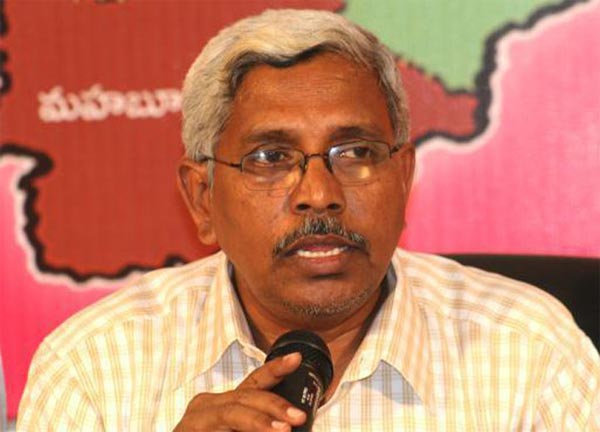 Telangana Political JAC Chairman Prof Kodandaram on Saturday said that the people of the State, especially the farmers of the Medak district, had apprehensions on various issues relating to the Mallanna Sagar project and demanded the State Government...
TJAC chief asks State Govt to clear apprehensions of Mallanna Sagar oustees kodandaram,telangana jac,mallanna sagar,telangana state
Posted by

CineJosh
at 8:20 AM
No comments:


Looks like Mega hero Allu Sirish's 'Srirasthu Shubhamasthu' will hit the jackpot with no big opposition gets released on the release day of the film. It is a known news that the movie's release date has been locked to August 5. Aadhi's...
No Big Competition for Srirasthu! srirasthu shubhamasthu,allu sirish,august 5,manamantha
Posted by

CineJosh
at 5:55 AM
No comments: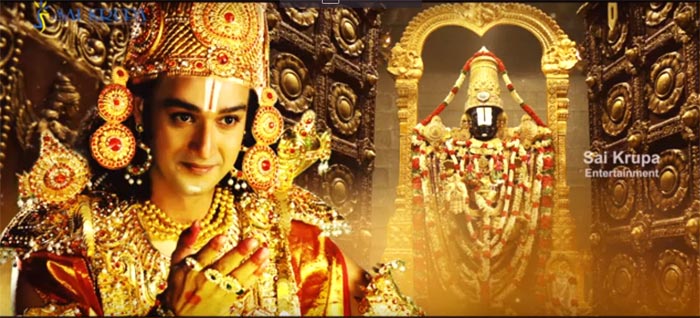 Om Namo Venkatesaya, the devotional project from mighty combination of Nagarjuna, K Raghavendra Rao, Keeravani, JK Bharavi and A Mahesh Reddy is smoothly progressing with the shoot. As announced by the makers other day to provide Lord Balaji's...
No Nagarjuna, Only Sourab! sourab raaj jain,lord venkateshwara,om namo venkatesaya
Posted by

CineJosh
at 5:27 AM
No comments: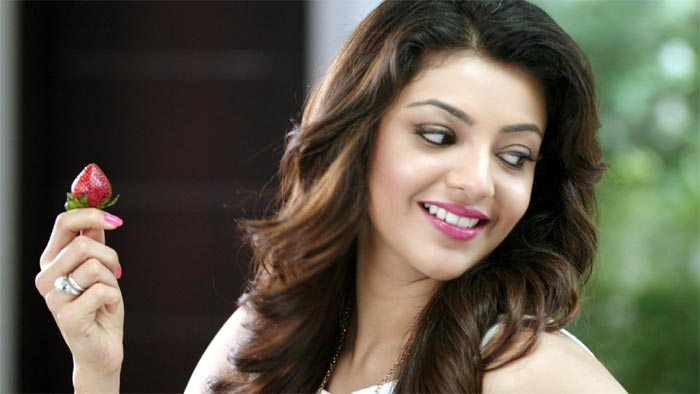 Chiranjeevi's 150th film tentatively titled 'Kaththilantodu' has begun with shooting sometime back in VV Vinayak direction under the production of Mega Power Star Ramcharan's newly floated Konidela Productions banner. There we...
Kajal In Officially, What Fans Say? kajal agarwal,chiranjeevi 150th film
Posted by

CineJosh
at 5:10 AM
No comments:


Comedy star Sunil's yesterday outing with 'Jakkanna' might have failed to impress critics but as per the official reports from producer Sudarshan Reddy and hero Sunil, the mass and hilarious entertainer collected Rs. 3.75 Crores on...
Jakkanna Rakes Good Openings! jakkanna,sunil,jakkanna day 1 collection
Posted by

CineJosh
at 4:54 AM
No comments: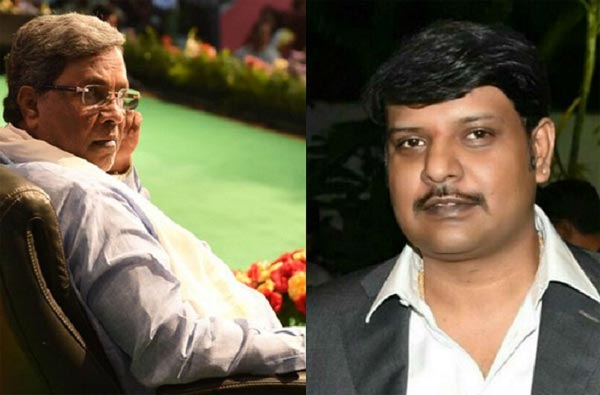 Karnataka, Chief Minister Siddaramaiah's son Rakesh is reported to have died in Belgium, couple of hours back. Aged 39 years, Rakesh was suffering with pancreatic ailment. He was reported to be on France and Brussles tour with friends. Rakesh r...
CMs Son Dies In Belgium! karnataka,siddharamaiah son,rakesh
Posted by

CineJosh
at 4:44 AM
No comments:


Comedy artist turned hero Sunil is staying away from character artist roles in recent times. His main focus was kept on medium to high budget films working with decent producers and directors. His yesterday release 'Jakkanna' although ope...
Sunil Confirms His Role In Chiru 150th! sunil,chiranjeevi 150th
Posted by

CineJosh
at 4:31 AM
No comments:


There's no special introductions needed for Rashmi Gautham. The one comedy show of 'Jabardasth' and the way Rashmi hosts it made her win lots of film offers and also the hearts of youth audience. Despite Rashmi acted in couple of fi...
Sexy Anchor's Horror Treat Fails! rashmi gautham,rani gari bungalow
Posted by

CineJosh
at 4:01 AM
No comments: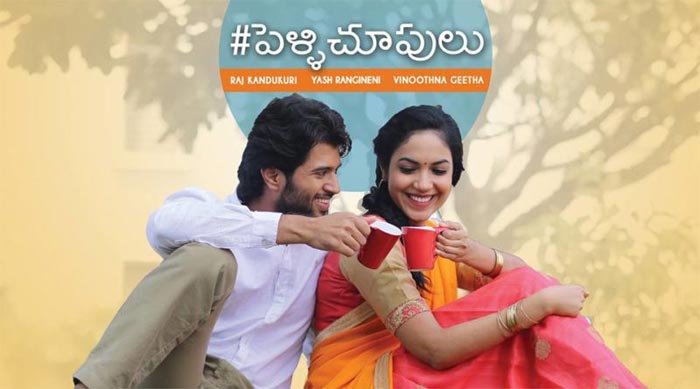 'Pelli Choopulu,' the little film which released yesterday is a buzz subject everywhere. The movie hasn't got any big casting or great technical names attached, it's just the beautiful content and neat presentation won the hea...
Pelli Choopulu - How They Won? pelli choopulu,pelli choopulu promotions
Posted by

CineJosh
at 3:11 AM
No comments:


Natural Star Nani's new movie titled 'Majnu' got its first look released just a while ago. Directed by Virinchi Varma of 'Uyyala Jampala' fame and starring Anu Emmanual, Ria as heroines, the movie is produced on Anandi A...
Nani Majnu First Look! nani,majnu,majnu first look poster
Posted by

CineJosh
at 1:05 AM
1 comment:


Heroes always love to meet their Fans and spend time with them. Sometimes, it may permit and sometimes if may not but when there are some special occasions like a hardcore Fan in last stages of life dying to meet his favorite hero, none of our star h...
NTR Meets Cancer Patient Nagarjuna jr ntr,cancer patient nagarjuna
Posted by

CineJosh
at 12:47 AM
No comments:


Friday, July 29, 2016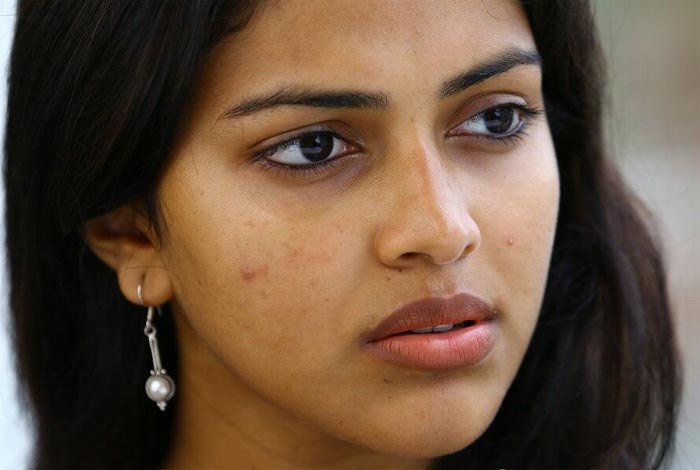 Beautiful actress Amala Paul and her wedding life with director AL Vijay is confirmed to have come to an end. While media quoted abnormal reasons linking Amala to a star hero and AL Vijay wasn't able to tolerate it, the real and actual answer c...
'Amala Is Disobedient Woman' amala paul,al vijay,amala paul divorce
Posted by

CineJosh
at 11:07 PM
No comments: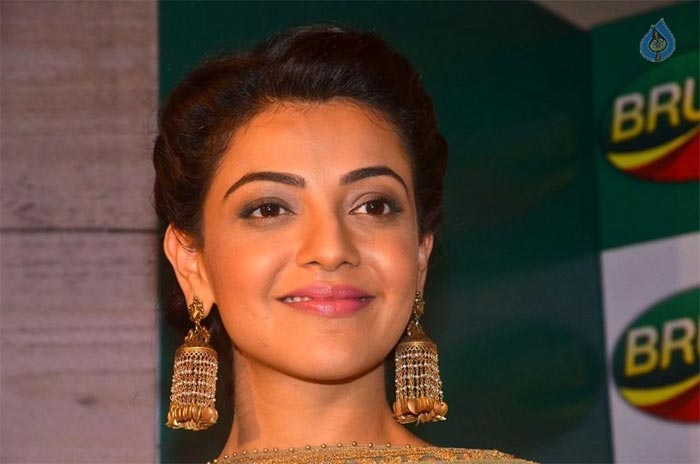 For all those who were commenting on Kajal Agarwal lost charm and credibility of a star heroine, here is a slapping answer. She might have faced back to back failures in recent times but her demand hasn't come down. According to reports flown i...
Kajal Made 2 Crores In 2 Weeks! kajal agarwal,jr ntr,chiranjeevi
Posted by

CineJosh
at 9:10 PM
No comments: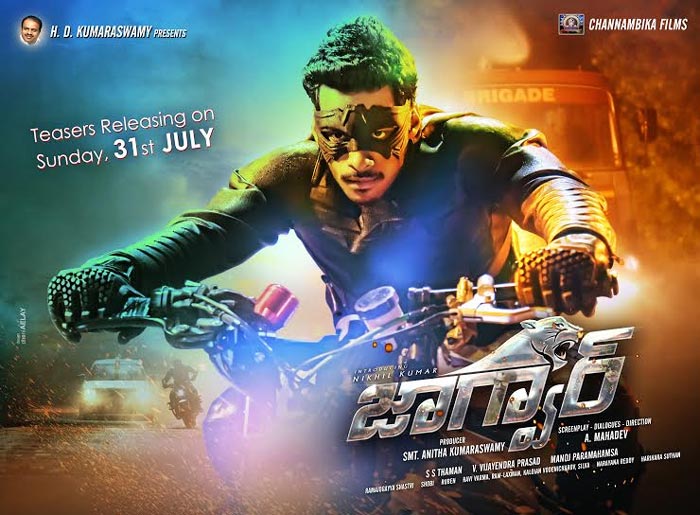 SS Rajamouli is a busy bee who dedicated almost half a decade of his life time carving only one project 'Bahubali.' Moreover, Jakkanna hasn't got extra time to spend directing non-star heroes unlike the past when he made 'Eega...
Rajamouli Shades In 75 Crores Film! jaguar,mahadev,vijayendra prasad,rajamouli,
Posted by

CineJosh
at 8:39 PM
No comments:


Balakrishna has a strong Fan following in Telugu states. He carried the proud legacy of father Legendary NTR by developing a peculiar dialogue delivery, building a powerful mass hero image in the process of establishing new Box Office records. Howeve...
Balakrishna Fans Attacking Him! prudhvi,balakrishna spoof,jakkanna
Posted by

CineJosh
at 8:18 PM
No comments: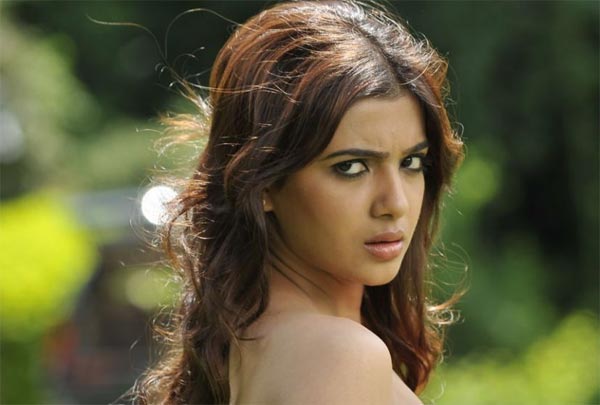 In fact, Akkineni family especially Nagarjua remained poise and unanswered about the ushering in marriage news on his elder son Naga Chaitanya with Samanta. While media got enough hints only with dubious behavior from Sam, never a shy Chaitu opened o...
Samanta Feeling Insecure!? samanta,samanta marriage,naga chaitanya
Posted by

CineJosh
at 8:05 PM
No comments:


Megastar Chiranjeevi's 150th film 'Kathilantodu' is the highly anticipated film of Tollywood at the moment. The movie's shoot is progressing at a brisk pace now. Chirnjeevi fights for farmers lands in this message oriented mass entertaine...
Chiranjeevi's Powerful Dialogue Leaked! chiranjeevi,powerful dialogue,kathilantodu,vv vinayak
Posted by

CineJosh
at 7:47 PM
No comments: